Reagan Margaret: 6 Months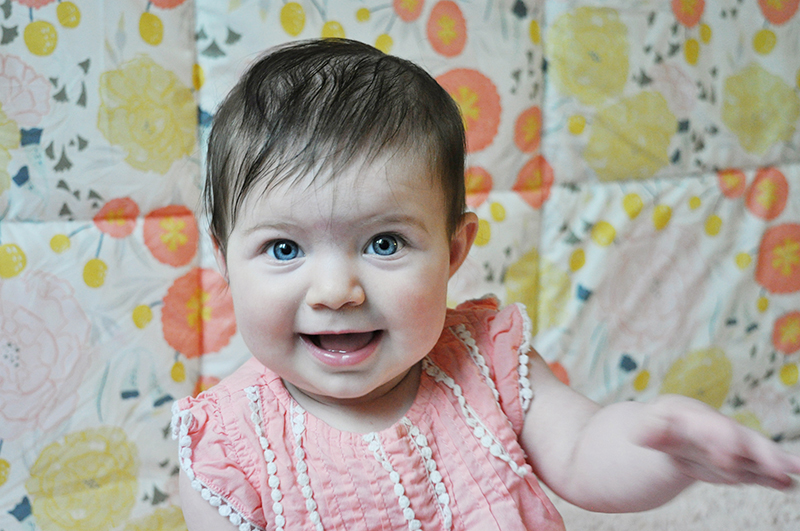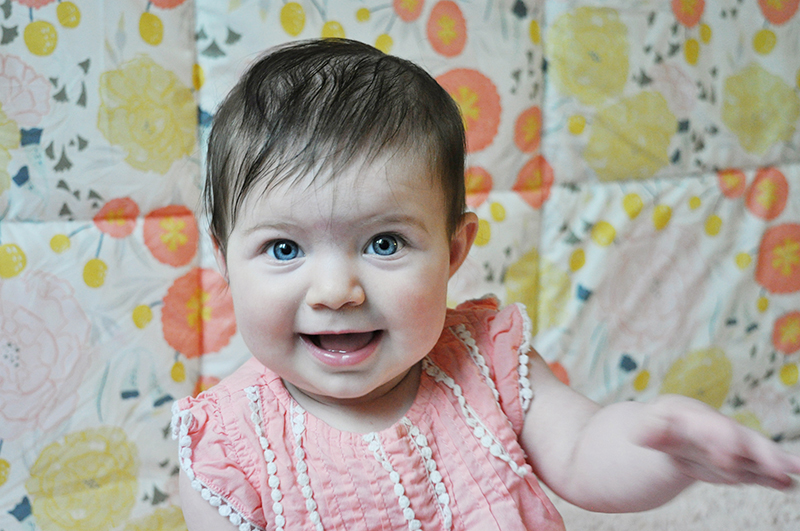 It's hard to believe that 6 months has gone by since Reagan joined our family… but there you have it! Half a year gone in the blink of an eye. The first year always goes by so quickly. Babies are growing and developing constantly, and we are scrambling to adapt to their changing schedule — it's hard to make myself stop and take some time to enjoy and appreciate all the crazy and amazing moments we've been given.
Even this little 6-month photo shoot was a bit tricky to fit in between naptimes, preschool pick-up, projects and chores… but well worth it! The lighting wasn't the best and she was squirming all over the place (motion blur!), but I captured a few of her signature facial expressions and those stunning blue eyes, not to mention developmental milestones of sitting up and pushing onto all fours! She's a treat. 🙂 Also showing off the new crib bedding that I finally bought her a couple months ago. Love this fun floral print with pops of pink and coral from Amazon.
We love you Reagan!