Master Bath Reveal
Here it is! Our beautiful new Master Bathroom!
We were able to start using it in late July, but there were a few little things that had to be finished up after that, including the install of the beautiful glass shower wall/door. I'm still bargain shopping for some new cabinets/storage to replace the old wicker drawers that were hand-me-downs from pre-marriage days but, on the whole, I am so pleased with this renovation!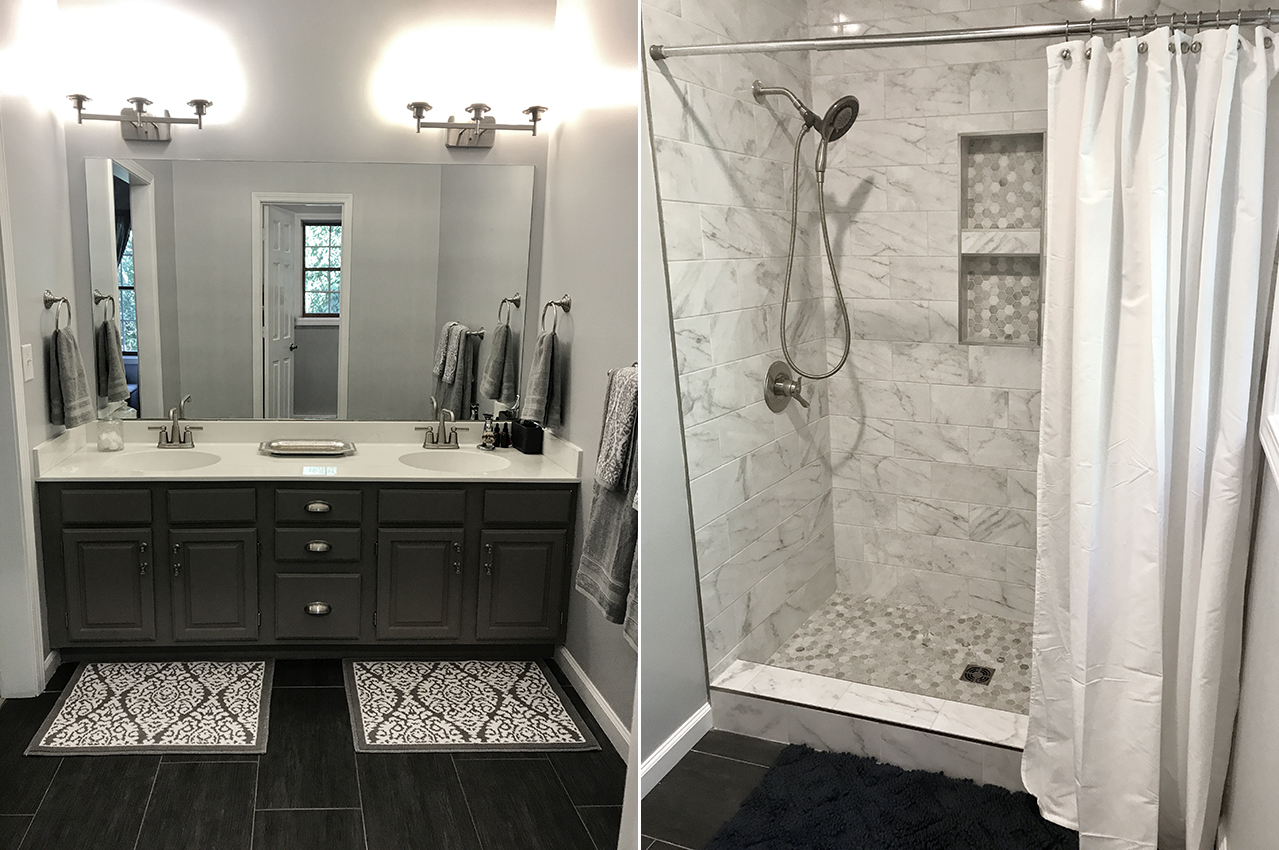 Most of the updated accessories (floor mats, towels, drawer pulls, etc.) are from Target. The new light fixtures were purchased on Amazon with an 'open box' discount, so they were very affordable. The frames are all from Ross, with photos by Lorrie Anne Photography (from when Moira was 5 months… we need some new family photos!) I'm still looking for a window treatment or valance for the window in the shower room that doesn't look too over-the-top. Maybe I'll get crafty and try these Roman shades: https://www.allthingsthrifty.com/diy-roman-shades-tutorial/
I think the whole look is very clean and modern (Patrick's style) with a few feminine/rustic touches (my style) that make it comfortable and ultimately combines our two style preferences really well. I wasn't sure about those dark floor tiles, but now I really like them! It's been fairly easy to keep clean since we moved back in, primarily using my Norwex cleaning cloths on the shower tile and Method cleaner on the floors.
Only problem…. now I've got the renovation itch!